EBuzz Bites: HBO Was Hacked, George & Amal Are Giving Millions To Refugees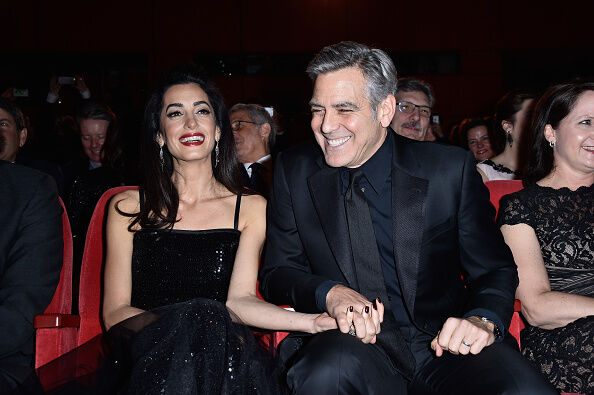 ­
HBO was hacked, and upcoming episodes of "Ballers" and "Game of Thrones" may have been compromised. (Full Story)
GEORGE and AMAL CLOONEY's foundation is forking over MILLIONS to help Syrian refugee children go to school. (Full Story)
AMBER ROSE is thinking about getting a breast reduction because her boobs are so heavy . . . but she's worried about scarring. (Full Story)
Los Angeles will host the Summer Olympics in 2028. (Full Story)
Check out a teaser for "Mother!" starring JENNIFER LAWRENCE. It was written and directed by her boyfriend DARREN ARONOFSKY.
KATE HUDSON is still rockin' that buzz cut. She did it for a movie she's doing called "Freedom", which is being directed by SIA.
CASEY AFFLECK's wife Summer Phoenix filed for divorce. (Full Story)
And just like that, THE MOOCH is OUT at the White House. (Full Story)
BUSY PHILIPPS says that when she met MATTHEW MCCONAUGHEY in 2006, he thought her name was WHIMSY. (Full Story)
JOHN CENA has joined the cast of the "Transformers" spin-off "Bumblebee". (Full Story)
KATHY GRIFFIN shaved her head to support her sister, who's battling cancer.
RIHANNA is just like us . . . she hits the convenience store and loads up on snacks, too.
A bodybuilder named Janice Garay looks a lot like JENNIFER LOPEZ.
There was a mini "Saved by the Bell" reunion when MARIO LOPEZ and TIFFANI THIESSEN met up at a charity event.