EBuzz Bites from Jennifer Lawrence, Justin Bieber, Katy Perry + Shonda Rhim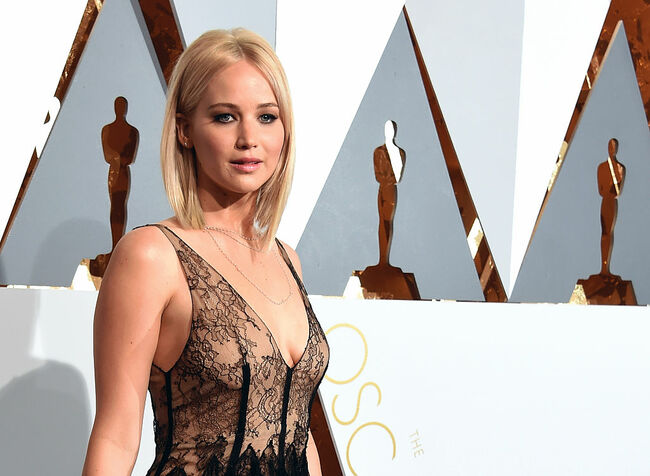 ­
JENNIFER LAWRENCE is helping to make sure those tiki torch Nazis get identified through social media. (Full Story)
Here are some pictures of KATY PERRY heading to that ED SHEERAN concert on Saturday on ORLANDO BLOOM'smotorcycle.
"Despacito" now has 14 weeks at the top of the Hot 100. That means it's tied for second on the all-time list with "The Macarena." (Full Story)
AARON RODGERS was spotted on a date with a soccer player. (Full Story)
SHONDA RHIMES is leaving ABC for Netflix, but her shows that are already on ABC, like "Grey's Anatomy" and "How to Get Away with Murder" are staying where they are. (Full Story)
KRISTEN BELL and LOUIS CK will guest star on "Family Guy". (Full Story)
ELVIS PRESLEY was such a fan of "Star Trek" that he had a horse named…Star Trek??? (Full Story)
Turns out there was a nice mix of drugs in TIGER WOODS' system when he was arrested for DUI, including Vicodin, Xanax, Ambien, and pot. (Full Story)
TUPAC SHAKUR's 1996 Hummer is going up for auction again. It was auctioned off for $337,000 last year, but the buyer never came up with the cash so they're trying again. Tupac bought it just a month before his death, and it only has 10,101 miles on it.
Here's a list of 80 things PRESIDENT TRUMP has condemned more harshly than white supremacists. (Full Story)
The producers of "The Walking Dead" are suing AMC for allegedly cheating them out of profits. (Full Story)