EBuzz Bites: Stories From Emma Stone, Seth Rogen + New Music From Bieber &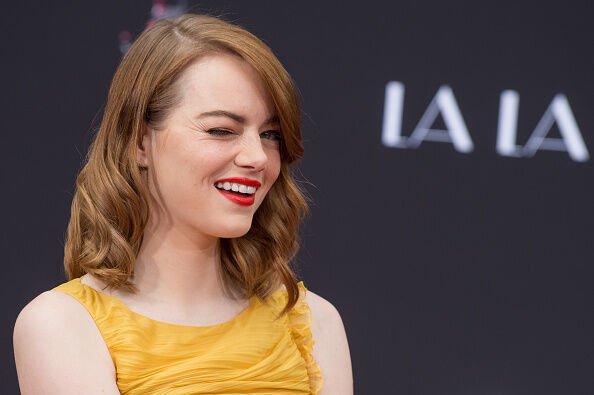 ­
JUSTIN BIEBER released a new single called "Friends." (Full Story)
Twitter lost its mind when AMY SCHUMER was spotted in the courtroom during yesterday's episode of "Judge Judy." Amy admitted she's a fan, and said she was there with her sister.
MILEY CYRUS shelled out $5.8 million for a 33-acre property in her hometown of Franklin, Tennessee.
"Game of Thrones" star EMILIA CLARKE shared a behind-the-scenes video of KIT HARINGTON pretending to be a dragon.
ARNOLD SCHWARZENEGGER has a message for America's neo-Nazis: Your heroes are RESTING IN HELL. (Full Story)
Are EMMA STONE and ANDREW GARFIELD back together? (Full Story)
A tabloid report says KENDALL JENNER just got her third nose job. It's probably not true. (Full Story)
SELMA BLAIR's dog died after some kind of accident. (Full Story)
"It" is expected to clear at least $50 million when it opens next weekend. That would be a record for a September opening. (Full Story)
BEN AFFLECK's reps say he'll keep playing Batman as long as the studio will have him. (Full Story)
TINA FEY, SETH MEYERS, and JIMMY FALLON made surprise appearances on "Saturday Night Live's" "Weekend Update" special. (Full Story)
WEEZER will release a new album called "Pacific Daydream" on October 27th. (Full Story)
SETH ROGEN says the cast of "Jersey Shore" told him they got the phrase "DTF" from "Superbad". (Full Story)
RINGO STAR dropped a new song called "So Wrong for So Long." (Full Story)
ARIEL WINTER lashed out against a tabloid report that she's "desperate" for her boyfriend to propose. (Full Story)