EBuzz Bites: Proof That Britney Spears CAN Sing Live + More From Miley, Pin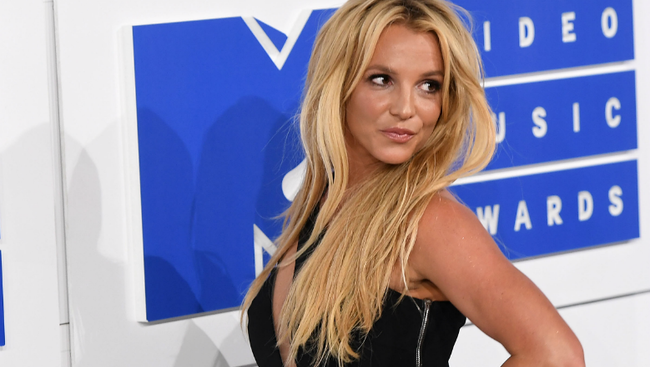 ­
BRITNEY SPEARS proved she CAN sing live by busting out a little "Something to Talk About."
24-year-old CHANCE THE RAPPER is the youngest person ever to make "Fortune's" 40 Under 40 list. KEVIN HART and SERENA WILLIAMS are on it, too. Speaking of Chance, he gave COLDPLAY tickets to a terminally-ill teenager.
MILEY CYRUS dresses like ELVIS in her new video, "Younger Now."
Festival goers in the U.K. are upset because PINK's set was drowned out by music from the other stages. (Full Story)
CHRISSY TEIGEN tried to be a ballerina, before realizing she sucks at it. WARNING!!! This video contains a very loud F-bomb. And apparently, a lot of her followers scolded her because she could have broken an ankle trying it without the proper training.
ARNOLD SCHWARZENEGGER is selling "Terminate the Hate" t-shirts, with 100% of the proceeds going to the Simon Wiesenthal Center, which is a major human rights / anti-hate organization.
DEREK and HANNAH JETER are parents. Hannah gave birth to a baby girl on Thursday. They named her Bella Raine. (Full Story)
ROSE BYRNE is pregnant with her second child. (Full Story)
PRESIDENT TRUMP has decided to skip the Kennedy Center Honors . . . most likely because several of the honorees are planning to boycott because of him. (Full Story)
ALY RAISMAN is calling out USA Gymnastics for not properly handling a sex abuse scandal. (Full Story)
Is KOURTNEY KARDASHIAN going to law school? (Full Story)
MATT LEBLANC was offered the part of Phil Dunphy on "Modern Family", but he turned it down, because he didn't think he was right for it. (Full Story)
Even the KILLERS are involved in the hype for the MAYWEATHER / MCGREGOR fight.