EBuzz Bites: New Maroon 5, The Weeknd No Shows + Will Taylor Swift Bump Bie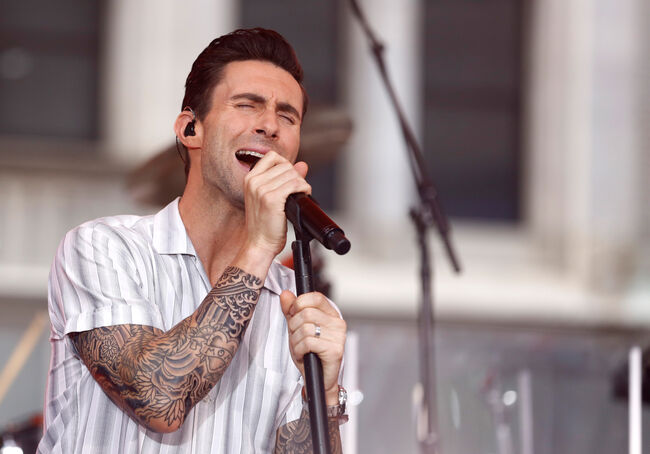 ­
THE WEEKND was a no-show at the "VMAs," even though he was supposed to perform. TMZ says he had been on the road too long and just felt like he needed a break.
"Despacito" is now tied for the longest run at #1 in Hot 100 history . . . but it probably won't break the record, because TAYLOR SWIFT's "Look What You Made Me Do" should dethrone it next week. (Full Story)
MAROON 5 posted a preview of their new song, "What Lovers Do," featuring SZA. (Full Story)
So what if KESHA delivered a stirring anti-suicide speech at the "VMAs," she still had to sit on the floor after they "lost" her seat.
DEMI LOVATO just earned her blue belt in Brazilian Jiu Jitsu.
A young GEORGE R.R. MARTIN looks a lot more like "Game of Thrones" actor KIT HARINGTON than you would expect.
JASON SEGEL has a new thing where he poses in front of doors that are way too small for his 6-foot-4-inch body.
BROOKLYN DECKER thinks she looks like Zombie TAYLOR SWIFT from the "Look What You Made Me Do" video.
MARK ZUCKERBERG and his wife welcomed a daughter. They named her August. She's their second kid. (Full Story)
BRANDON JONES from "Pretty Little Liars" is going to jail for 180 days, for pulling a gun during an argument with a neighbor. (Full Story)