EBuzz Bites From Demi Lovato, Selena Gomez, Miley Cyrus + More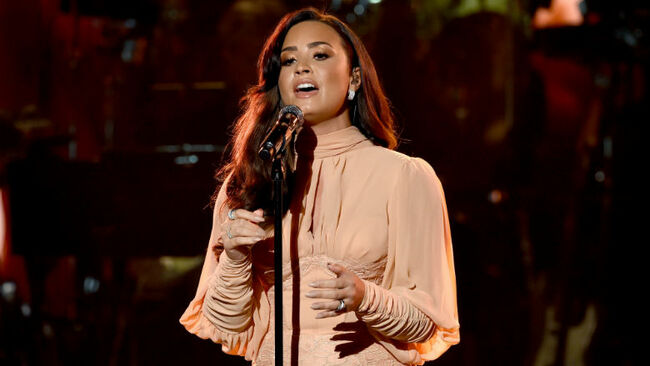 ­
DEMI LOVATO has announced her 2018 tour dates with DJ KHALED. See them at The American Airlines Center, March 7th! (Full Story)
SELENA GOMEZ will perform for the first time since her kidney transplant at the "American Music Awards" on November 19th. (Full Story)
MILEY CYRUS recorded a cover of TOM PETTY's "Wildflowers." (Full Story)
SAM SMITH released a new song called "Burning." (Full Story)
KIM and KANYE's surrogate is reportedly due before Christmas. (Full Story)
BILL MURRAY had dinner at a Washington, D.C. restaurant Wednesday night. He loved his meal so much he asked to meet the chef, then ended up having a little dance party in the kitchen. (Full Story)
Check out a preview for LEBRON JAMES' "Carpool Karaoke." (Video)
It looks like LIONEL RICHIE will have a catchphrase on "American Idol." He trademarked the phrases "Here Comes Da Judge" and "Here Comes Da Judge: Lionel Richie". (Full Story)
KHLOE KARDASHIAN hasn't admitted she's pregnant yet, but it looks like she's starting to show.
JAMES FRANCO dressed as JACK NICHOLSON from "The Shining" to scare people during Universal Studios' Halloween Horror Nights.
Netflix has renewed its mockumentary "true crime" series "American Vandal" for a second season. (Full Story)
This gallery of celebrities at the pumpkin patch should bring out your Halloween spirit.
Check out a list of all 33 Hallmark Christmas movies and when they air. (Full Story)
KRISTEN BELL says a "Veronica Mars" revival WILL happen…even if she has to do it when she's 80. (Full Story)
SPOILER ALERT: "Grey's Anatomy" said goodbye to another character last night. (Full Story)
In an interview airing on British TV this weekend, TINA TURNER talks about leaving her abusive husband IKE.
A third woman says she was goosed by GEORGE H.W. BUSH. This one is an author. But President Bush stuck with the same Cop-a-Feel shtick for his shenanigans, since "David Copperfield" is the title of a Charles Dickens novel too.