EBuzz Bites From Selena Gomez, Kathy Griffin + More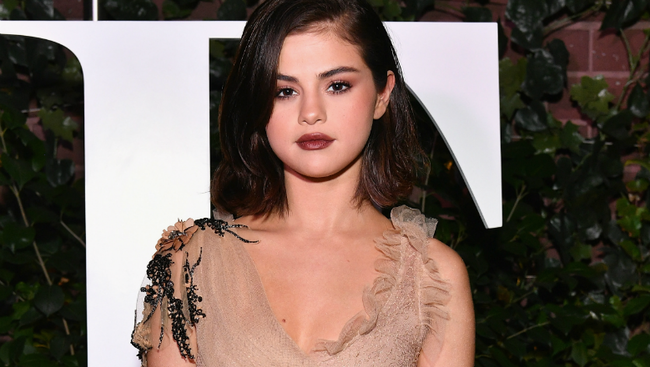 ­
An interview with SELENA GOMEZ and her best friend (slash) kidney donor Francia Raisa airs this morning on "Today." (Full Story)
Speaking of SELENA, she and JUSTIN BIEBER were spotted having breakfast in L.A. yesterday. Seems like they've been seeing a lot of each other lately.
KATHY GRIFFIN made a 17-minute video laying into TMZ boss Harvey Levin and Bravo's Andy Cohen. (WARNING!!! The video contains profanity.)
A lawyer representing the skateboarder DR. PHIL hit says a lawsuit is coming. (Full Story)
COREY HAIM's mother called COREY FELDMAN a "scam artist" for asking for $10 million to expose the names of alleged child molesters in Hollywood. Feldman responded by calling her "a bad woman who vehemently protects evil." (Full Story)
PRESIDENT TRUMP Tweeted that MICHAEL MOORE's Broadway show was a "total bomb" and was forced to close. But it was actually a limited run and was SCHEDULED to close when it did. (Full Story)
Trump tried to wish a happy birthday to "God Bless the USA" singer LEE GREENWOOD . . . but he sent the message to the WRONG Lee Greenwood. (Full Story)
BARACK OBAMA was called for jury duty, and he plans to serve. (Full Story)
MEGAN FOX says getting fired from the "Transformers" franchise was the low point of her career. (Full Story)
"Lethal Weapon 5" with MEL GIBSON and DANNY GLOVER might actually happen. (Full Story)
The guy who played Jar Jar Binks is mad that ANDY SERKIS left him out of a video on the history of motion capture technology. (Full Story)
WILLOW SMITH released a new song called "Romance." (Full Story)
ROBIN LOPEZ of the Chicago Bulls keeps a picture of BRITNEY SPEARS in his locker.
MILLIE BOBBY BROWN from "Stranger Things" looks WAY different with long hair.
Here's CAITLYN JENNER realizing her dream by, "walking on the beach as my authentic self."
­
Watch WWE superstar JOHN CENA play THE PIXIES' "Where Is My Mind" on the piano. (Full Story)