EBuzz Bites From Adam Levine, Chris Evans, "This Is Us" + More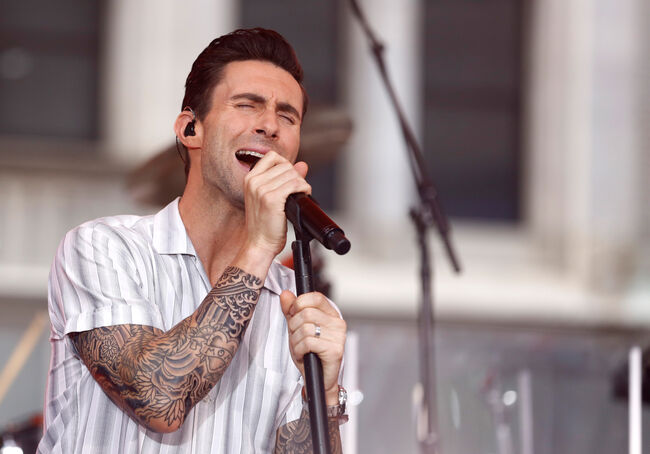 SAMUEL L. JACKSON is Mr. Glass again, on the set of M. Night Shyamalan's "Glass" . . . which is a sequel to both "Unbreakable" and "Split."
CHRIS EVANS' dog sings along with his favorite toy.
ADAM LEVINE announced the sex of his second child. It's gonna be another girl. (Full Story)
An uncensored N-word aired last night on "This Is Us," and fans had feelings. (Full Story)
Check out the Honest Trailer for "Stranger Things." Don't worry, it really only spoils Season One.
ANTHONY KIEDIS of the RED HOT CHILI PEPPERS was asked if he saw recent nude photos of FLEA on a hotel balcony in Rio. His reply? He's been seeing Flea naked since he was 15, so no big deal. (Full Story)
18-year-old ETHAN CUTKOSKY from HBO's "Shameless" was arrested for DUI. (Full Story)
For some reason, KEVIN HART's ex-wife wants to help parent the baby he's having with his NEW wife. (Full Story)
Nothing to see here, just JENNIFER GARNER walking her pet chicken. (???)
ROSIE O'DONNELL has a new woman in her life. She's a 33-year-old cop from the Boston area. Rosie is 55.
OPRAH actually sang yesterday on "Harry," but not very well. She also explained what an A-Ha Moment is.
BONO has responded to being named in a new report about rich people allegedly evading taxes. He says he's been told everything he's done is above board, but if it's not, he wants to know about it ASAP. (Full Story)