Happy Soup & Snuggle Day!!!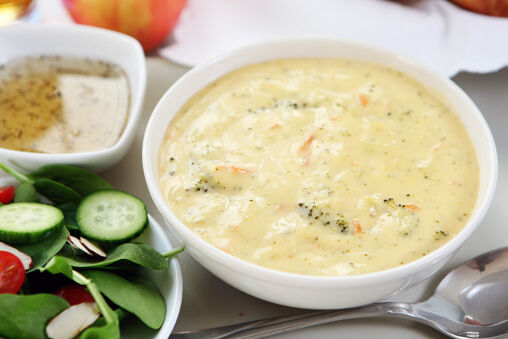 Today is THE perfect day to stay in your pj's, snuggle on the couch and warm up with a big bowl of yummy soup! Thankfully, the cooking goddesses have shared their fav recipes to make Soup & Snuggle day an easy reality!
Alyssa's Slow Cooker Chicken Tortellini Soup will be a kid pleaser for sure!
Cookie & Kate's Spicy Black Bean Soup sounds DELISH!!!
I had THE best bowl of Navy Bean Soup at Ballard Street Cafe in Wylie, Monday night. THIS Hearty Navy Bean Soup recipe from MyRecipes.com looks similar!
Anytime I need a Cream of Mushroom Soup for a recipe, I make this one from The Food Network. Its FABULOUS and makes a perfect dinner too!
I big bowl of Shrimp Etouffee sounds FABULOUS right about now. Immaculate Bites has a delish recipe!
Heading out for soup today?? My all time fav place for homemade soup and chili is Elke's Market Cafe in Allen! She makes everything from scratch and it will make your belly SMILE!!
Sharing is a snuggle you can send over the web! I would LOVE to try your favorite recipes or soup spots! Facebook me!
Oh, and a total non-soup note. If you just cannot wait for Thanksgiving to get your turkey & fixins, head to Snuffers. Their burger of the month is a turkey burger with cranberries, stuffing and swiss cheese. Gobble Gobble!!!