Lindsay Lohan Had Some Thoughts During Taylor Swift's Album Livestream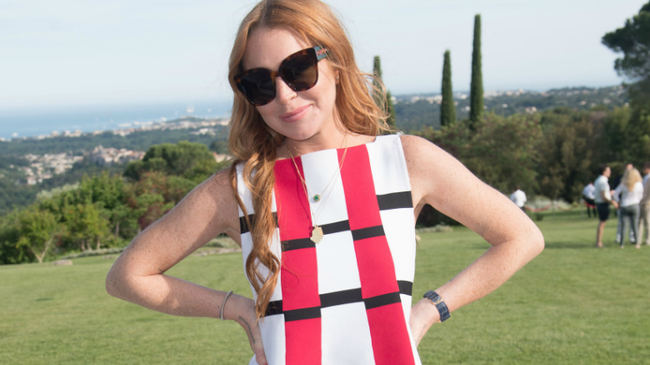 Lindsay Lohan was one of the many to tune into Taylor Swift's recent Instagram Live on Thursday night (June 13), where the pop titan shared huge news about her new single, "You Need to Calm Down," and her accompany album, Lover, but her comments during the broadcast have certainly gained some traction.
While the 29-year-old chart-topper was going through her big announcement, which detailed the upcoming single, video and multiple ways to purchase the new LP, Lohan made sure to chime in with her two cents about the news. Still, none of the remarks seemed to be entirely on par with the point of Swift's broadcast. "We think you're great," the 32-year-old actress wrote at one point. That message was followed by one-liners like: "You should respond!" and "My mom was in cats." Lohan then proceeded to leave the broadcast and start her own Instagram Story, which showed off a live violinist at a dinner because that's what you do when you're Lindsay Lohan. As much as Swifties are chatting about the pop titan's big news, there's a lot of commotion about what LiLo had to say during the broadcast and if you don't believe me, scroll on below to see the screencaps for proof.