Britney Spears Granted 5-Year Restraining Order Against Former Manager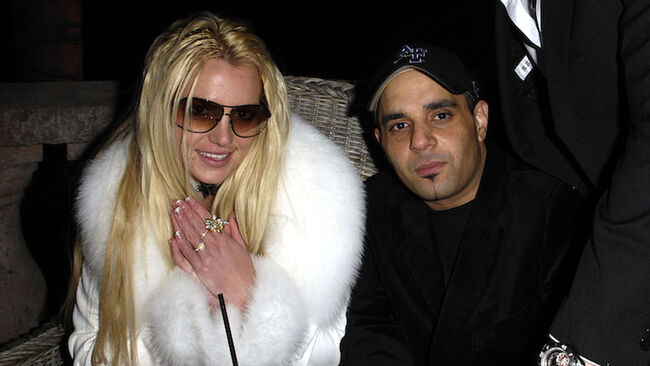 A Los Angeles judge has granted Britney Spears' restraining order against her former manager, Sam Lutfi, be extended by five years.
The judge's decision, announced Thursday (June 13), comes more than a month after Spears had successfully ordered a temporary restraining order against Lutfi in early-May following accusations he'd been causing the pop star emotional damage.
To be specific, the 37-year-old alleged in court docs Lutfi had been "texting harassing messages to her and her family, while posting disparaging and disruptive comments on social media" since she left a mental health facility in April, but her attorneys claimed Lutfi also issued bribes and threats of releasing possibly damaging materials and images of Spears — which he'd collected when he managed her — that could hinder her conservatorship.
After hearing testimonies from Lutfi and Spears' father Jamie, who also serves as her conservator, Los Angeles Superior Court Judge Brenda Penny ordered Lutfi refrain from "contacting the singer or her family, or making disparaging statements about them online," per a report from NME.
At this time, Lutfi's lawyer Marc Gans is considering an appeal after his argument that the judgment was an "unconstitutional restraint" his client's free speech was thrown out.
According to ET Online, Lutfi also claimed Spears had no "psychological or other evidence" to validate she's "suffered any distress," adding that he "could not have caused a reasonable person to suffer the requisite substantial emotional distress" for a restraining order and that this is a "blatant violation of [his] constitutional rights."
This isn't the first time Spears and Lufti have clashed in the courthouse. The singer's family was granted a similar restraining order request against him in 2009.
Photo: Getty Images