Taylor Swift To Unveil Clothing Line Inspired By New Album 'Lover'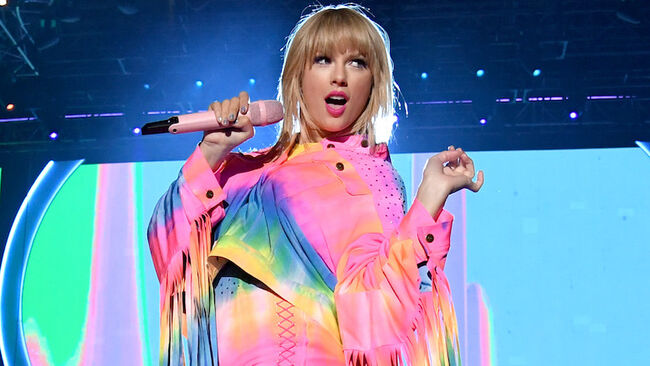 Taylor Swift is coming out with a clothing line to support her new album.
Thursday (June 13) marked a momentous day for the "Delicate" singer, who announced her long-awaited studio album, Lover, would drop August 23. That's not all though, apart from giving a name and release date for her next effort, Swift also revealed a fashion collaboration with British fashion designer Stella McCartney was also in the works.
"She's been a friend for a really long time, and also just a woman I respect so much," Swift said of McCartney during an Instagram Live announcing the LP. "I respect what she creates, how she creates it. There's so much whimsy and imagination and romance to the clothing that she designs, and I've worn a lot of her stuff recently."
"She's heard the new album, and this new collaboration is inspired by the 'Lover' album … I'm so excited about that, and really excited that she would want to collaborate in this way," she concluded.
Swift provided no details of how her collab with McCartney would look, but given her dreamy, pastel vibe lately, we're expecting bold, bright colors will play a big part in her collection. Until then, feel free to check out the current line of Lover items in her online shop here.
Hours after dishing on the style project, the pop star premiered a new bop called "You Need to Calm Down," the second single after Swift's massive smash hit "ME!" debuted in April.
Photo: Getty Images