EBuzz Bites: Stars Fly To Puerto Rico To Help Out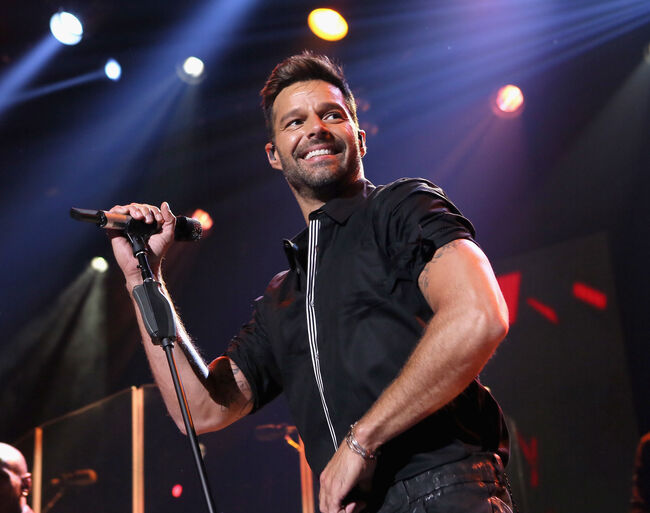 RICKY MARTIN, GLORIA ESTEFAN, LUIS FONSI and other Latino stars flew to Puerto Rico to help out.
JUSTIN BIEBER wants to rent a house in Beverly Hills…his potential neighbors would rather he didn't. (Full Story)
KEVIN HART and his wife announced the name of their unborn baby. It's Kenzo. (Full Story)
JUDY GREER is in talks to play JAMIE LEE CURTIS' daughter in the new "Halloween" movie. (Full Story)
BRADLEY COOPER has been offered the starring role in a movie about WWE boss VINCE MCMAHON . . . so the website Uproxx made some suggestions about who could play some of the other classic wrestling characters and their choices are actually pretty awesome. (Full Story)
MARA WILSON of "Matilda" fame wishes she didn't come out as bisexual after the Pulse Nightclub shooting because people accused her of using the tragedy for attention. (Full Story)
"Rolling Stone" ranked all of TOM CRUISE's movies. His best? "Magnolia." His worst? "Endless Love," which he only had a small part in anyway. His second-worst is "The Mummy." (Full Story)
Someone vandalized HUGH HEFNER's star on the Hollywood Walk of Fame, but it looks like they were trying to pay TRIBUTE to him. They drew a crown above his name in some kind of oil pastel crayon.
O.J. SIMPSON's first meal on the outside was McDonald's. According to his lawyer, O.J. said, quote, "It's better than prison food, but it's not what it's all cracked out to be." (???) (Full Story)
JULIA ROBERTS says she was a "selfish little brat" as a young actress. (Full Story)
Batman and Catwoman are engaged…in the comics. (Full Story)

The Bert Show
Want to know more about The Bert Show? Get their official bio, social pages and articles on 102.9 NOW!
Read more